Learn how to avoid common Blogging Mistakes that are hurting your blog. Discover actionable tips and strategies to improve your content marketing, blogs SEO and writing quality. Start creating engaging blog content today!
7 Blogging Mistakes That Are Hurting Your Success (And How to Fix Them)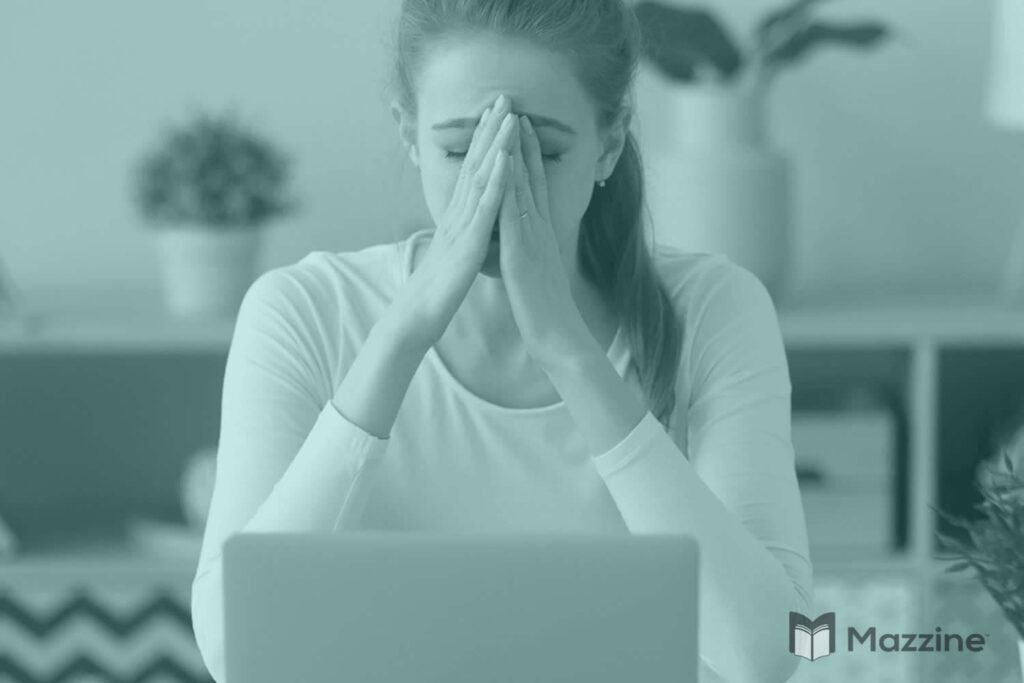 When it comes to blogging there's many aspects to it that you're doing correctly, but there's also quite a few common mistakes hurting your blog from performing.
Within this article, we are going to highlight seven repeated blogging mistakes that are hurting your blogs success and offer advice and tips about how to fix them.
In this article, we'll look at seven repeated Blogging Mistakes hurting your success and offer tips on how to fix them.
Blogging Mistakes 1: Not Having a Clear Purpose for Your Blog
Not having a clear purpose for your blog is a common blogging mistake. According to a survey by Orbit Media, 56% of bloggers who had a content strategy in place reported stronger results compared to those without one.
The purpose of your blog should guide the topic you are writing about, the tone of voice used in your writing and the overall feel and look of the design of your blog.
"If you don't know where you are going, you'll end up someplace else."

– Yogi Berra
Blogging is a great way of establishing a presence online while also showcasing expertise, and connecting with people. However, to become successful, you need to avoid common blogging mistakes that can hinder your progress.
Learn more about improving your blogging strategy, Checkout the blogging section for more articles.
Without a clear motive, you risk losing your readers' interest and not achieving your desired results. To avoid this mistake:
Define your blog's purpose by identifying your target audience and what you want to accomplish with your blog.
Use this purpose statement to guide your content creation and keep your blog focused.
For more information on how to define your blog's purpose, check out [Blogging Made Easy: Pro Tips and Tricks to Follow for a Winning Strategy]
Blogging Mistakes 2: Neglecting SEO
Search engine optimization (SEO) is a crucial factor in your blogs success.
"The best place to hide a dead body is page 2 of Google search results."

– Unknown
Without the correct use of SEO, a blog will not appear in search engine listing such as Google, without appearing nobody will find your blog or read your content.
According to HubSpot, businesses that publish blog posts regularly get 97% more inbound links and are 13x more likely to achieve a positive ROI.
Some common SEO mistakes bloggers make include:
Not researching keywords.
Failing to optimize their meta descriptions.
Ignoring title tags and headers.
To improve your blog's SEO, you need to:
Research keywords relevant to your blog's purpose.
Optimize your meta descriptions and title tags.
Use header tags to organize your content.
For more information on SEO and how to improve it, check out our article about [SEO vs. Social Media Marketing: Which Should You Use?]
Blogging Mistakes 3: Inconsistency in Blogging
Staying consistent is a must to be successful as a blogger. When you post inconsistently, there's a risk of losing your readers' interest and failing to build a loyal following.
"Consistency is key. You can't build a brand on sporadic content."

– Unknown
According to a study by CoSchedule, bloggers who publish 16+ posts per month receive 4.5x more leads than those who publish less than 4 posts per month.
To avoid this mistake, you need to:
Create a consistent blogging schedule.
Plan your content ahead of time.
Use tools to help you stay organized.
For more information on how to create a consistent blogging schedule, check out our [Blogging Strategies: How to Write & Launch Your First Blog Post]
Blogging Mistakes 4: Failing to Engage with Your Audience
Engaging with your audience is essential for building a loyal following and achieving your blog's purpose. Engaging with readers of your blog content is a must, without some level of engagement you may lose their interest.
"Engagement is the new currency."

– Brian Solis
According to a survey by Convince & Convert, 83% of people who reach out to a brand on social media expect a response within one day.
To avoid this mistake, you need to:
Respond to comments and messages.
Create interactive content.
Use social media to connect with your audience.
For more information on engaging with your audience, check out our [Writing Tips for Successful Blogging: Improve Your Content with These Strategies]
Blogging Mistakes 5: Ignoring Analytics
Ignoring your blog's analytics is also a common mistake that can hurt your blog's success. When you're not tracking your blog's performance, you're risking the chance of making the same mistakes again.
"Without data, you're just another person with an opinion."

– W. Edwards Deming
According to a report by Smart Insights, only 34% of bloggers actively use analytics tools to measure their content performance.
To avoid this mistake, you need to:
Track your blog's performance using tools like Google Analytics.
Analyse your data to identify areas for improvement.
Use this data to guide your content creation and strategy.
For more information on how to use analytics to improve your blog, check out our article about: 10 Best Blogging Tools to Help You Write and Promote Your Content.
Blogging Mistakes 6: Poor Writing Quality
Not paying enough attention to writing quality is another common blogging mistake.
"The pen is mightier than the sword."

– Edward Bulwer-Lytton
Poor writing quality significantly harms a blog's success as it reduces readability. This turns readers off your content while also undermining your credibility as a blogger.
According to a survey by LinkedIn, 74% of marketers reported that their blog posts with a word count of 500-1,000 words performed best.
Here are some tips for improving your writing and avoiding this mistake:
1. Use a Clear Structure: A clear structured blog post makes it easier for readers to follow and digest. Using formatted headings, subheadings, and bullet points helps break up the text making it easier to scan. By doing this it will help readers find the information they are looking for more quickly and keep them engaged with your blog.
2. Edit Thoroughly: Editing is a crucial step in the writing process that many bloggers overlook. Spend time revising your work, check spelling, grammar and punctuation errors. Use tools like Grammarly or Hemingway Editor to help you catch mistakes and improve your writing.
3. Write for Your Audience: The idea of blogging is creating content aimed at a specific target audience, by understanding your audience you'll have more success of creating content that is appealing, engaging, and valuable to your target reader base.
The contents readability is improved when you create high-quality content that is easier to read and keeps people engaged. Your credibility as a blogger is increased and you have a higher chance of becoming an authority in your niche.
Use language appropriate for your audience, avoid jargon or technical terms your readers may be unfamiliar with. Keep your content simple, clear, and concise. The benefits of good writing are numerous.
In conclusion, the poor writing quality is a mistake that can significantly hurt a blog's success. By using a clear structure, editing thoroughly, and writing for your audience, you can improve the quality of your writing and make your blog more successful.
For more tips about writing engaging content, check out our article on writing tips for successful blogging.
Blogging Mistakes 7. Neglecting the Power of Social Media
Social media is essential when blogging, and many bloggers fail to leverage its full potential.
"Social media is not a media. The key is to listen, engage, and build relationships."

– David Alston
Sharing content on social media helps leverage it to a wider audience and bring in more traffic to your blog. Neglecting social media means missing out on lots of traffic and engagement opportunities.
According to a study by Sprout Social, 90% of consumers say they would recommend a brand to others after interacting with them on social media.
It is essential to have a social media strategy set up to avoid this blogging mistake. Decide which social media platforms to use, create a content calendar, and post consistently. Engage with your audience and participate in online conversations related to your niche. Also, optimize your social media profiles and posts for SEO.
For more information on social media marketing, check out our post on The Power of Social Media Marketing: A Brief Guide.
Conclusion: Blogging Mistakes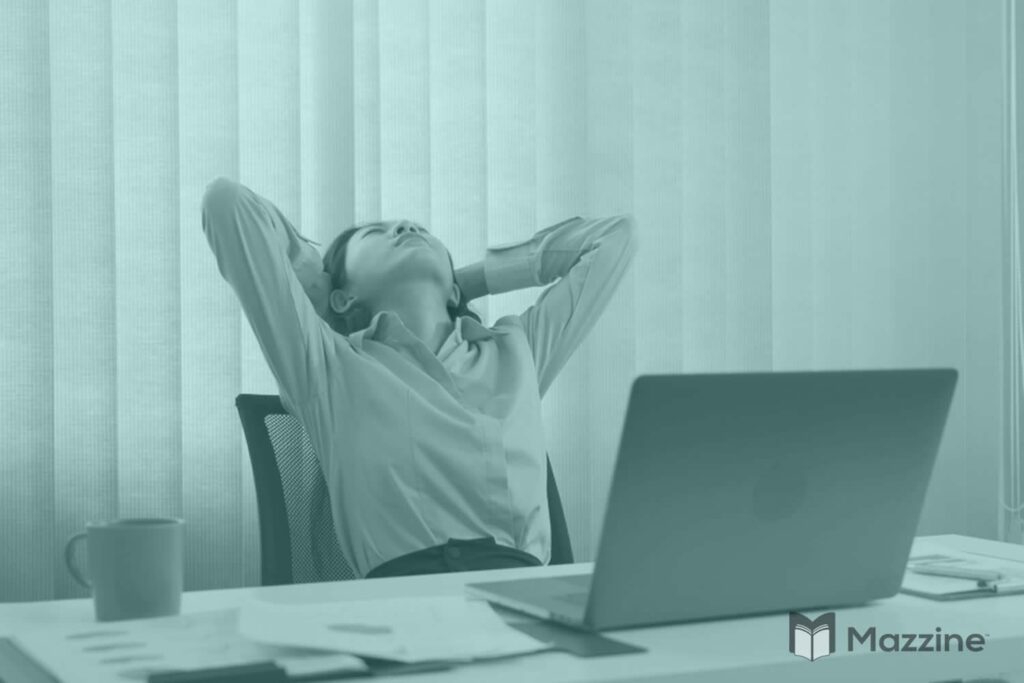 Avoiding common blogging mistakes can greatly improve your chances of success in blogging.
Before you start, take the time to research your audience, consistently create quality content, and strive to engage with your audience and promote your content on social media. It takes time, but you can successfully build your followers and blog.
Plus, you can track analytics, fine-tune your SEO strategy, and avoid common technical errors to ensure your blog is always visible and accessible to your audience.
Remember, blogging is a journey and mistakes will happen along the way.
Now that you've noticed these common blogging mistakes, you can fix them now and take future steps to avoid them and continue on your path to blogging success.
Remember to spend time reviewing your blogging practices, make notes of areas for improvement, and implement strategies outlined in this article.
Blogging Mistakes Outlined
Here is a handy table outlining the blogging mistake, why people make this mistake, and how to fix for your reference:
| | | |
| --- | --- | --- |
| Blogging Mistake | Why People Make This Mistake | How to Fix It |
| Not Having a Clear Purpose for Your Blog | Lack of direction or focus | Define your target audience, identify your goals, and create a content plan that aligns with them. |
| Neglecting SEO | Lack of understanding of its importance or how to implement it | Research SEO best practices, use relevant keywords, optimize images, and incorporate internal and external links. |
| Inconsistency in Blogging | Time management issues or lack of motivation | Create a content calendar, set a realistic posting schedule, and stick to it. |
| Failing to Engage with Your Audience | Not prioritizing audience engagement or lacking communication skills | Respond to comments and messages, ask for feedback, and create opportunities for discussion and interaction. |
| Ignoring Analytics | Lack of knowledge or interest in tracking blog performance | Use tools like Google Analytics to monitor blog traffic, track engagement metrics, and adjust your strategy accordingly. |
| Poor Writing Quality | Lack of writing skills or attention to detail | Invest in writing courses, read other blogs for inspiration, and use editing tools like Grammarly to improve your writing. |
| Neglecting the Power of Social Media | Underestimating its value or not knowing how to leverage it | Promote your blog on social media platforms, engage with followers, and use social media analytics to inform your strategy. |
With a consistent effort and a willingness to learn and grow, you can fix these common blogging mistakes and achieve blogging success.
More Infomation About Blogging
For more information on how to improve your blogging strategy, check out our other posts about blogging:
Write For Mazzine™
We hope these The 5 Best Time Saving Tips When Blogging have been helpful and provided value to you.
Interested in writing for Mazzine? We would love to hear from you! – Join our community of writers from around the world. – Check out the guidelines on the Write for us page.
FAQ
What are the most common mistakes bloggers make?
The most common blogging mistakes include poorly written content, inconsistent posting schedule, neglecting SEO, lack of social media promotion, and failing to connect with the blogs audience.
What percentage of blogs succeed?
There is no definitive answer to this question as success is defined differently by different bloggers. But, according to a recent survey, about 45% of bloggers reported earning income from their blogs, showing a level blogging success.
What is the failure rate of blogs?
There is no fixed failure rate for blogs as it depends on factors like the blogger's goals, niche, and effort put in. However, research suggests that a significant number of blogs fail due to reasons like lack of passion, commitment, and direction.
Is blogging a dying trend?
No, blogging is not a dying trend. In fact, blogging has evolved in recent years and remains a valuable strategy for content creation, personal branding, and business marketing. Many bloggers are still achieving success and making a living through their blogs.
How many views per day is good for a blog?
The number of views per day considered suitable for your blog depends on factors such as your niche, age of your blog, and traffic source. In general, a blog with 1000-5000 views per day can be considered successful.
What is the easiest blog platform to use?
With usability, there are several blogging platforms to consider. User-friendly options include WordPress.com, Wix, and Squarespace. These platforms offer intuitive interfaces, drag-and-drop design tools, and customizable templates so you can create professional-looking blogs without coding experience.
But keep in mind that the easiest platform may vary depending on your specific needs and goals. Before choosing a platform, consider factors such as customization options, pricing, and support features to choose the best solution for your blog.