Here are 8 Innovative Web Design Trends for Your Business Website along with a few web design ideas to help you create an innovative website design for your viewers and audience.
As the new year approaches, creators and designers have already started looking for and experimenting with new web design ideas to take the world by storm.
Designers are constantly looking for innovative web design trends for their business website that might dominate the scene.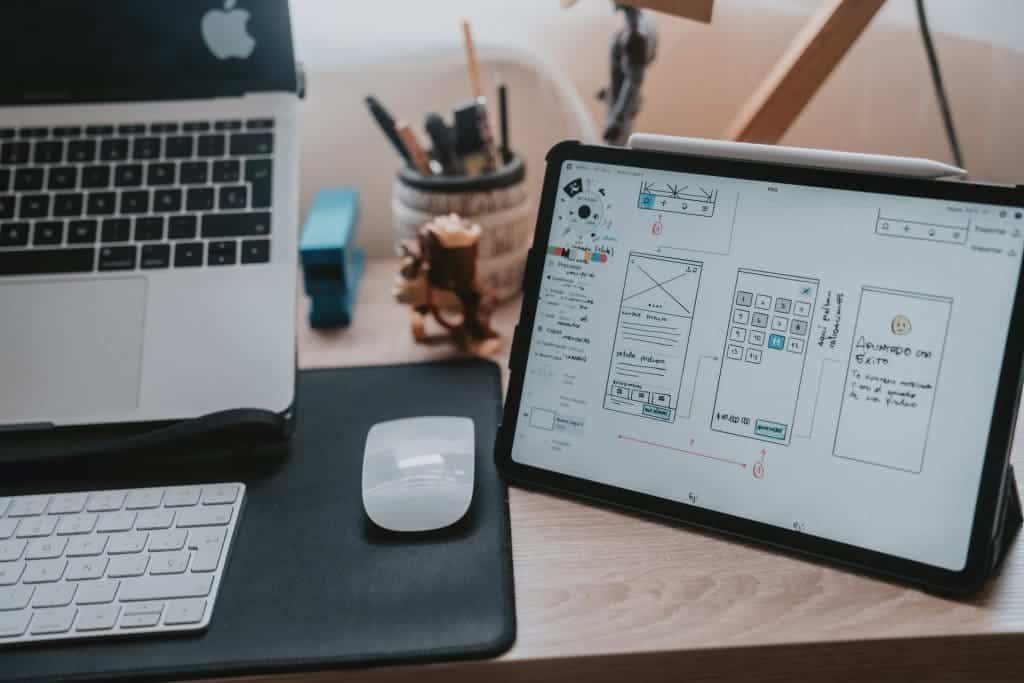 Design trends shape everything, from how the designs are created to how the users interact with them.
Designers have taken it upon themselves and started constructing sites as interactive projects and art pieces.
There seems to be a renaissance of early web design ideas with a heavy influence from the late 90s.
Like all other fields, web design is also rapidly advancing and adapting contemporary techniques.
Let's look at the best web design trends for your business website that are definite contenders for setting the scene in the new year.
Fun and Light Designs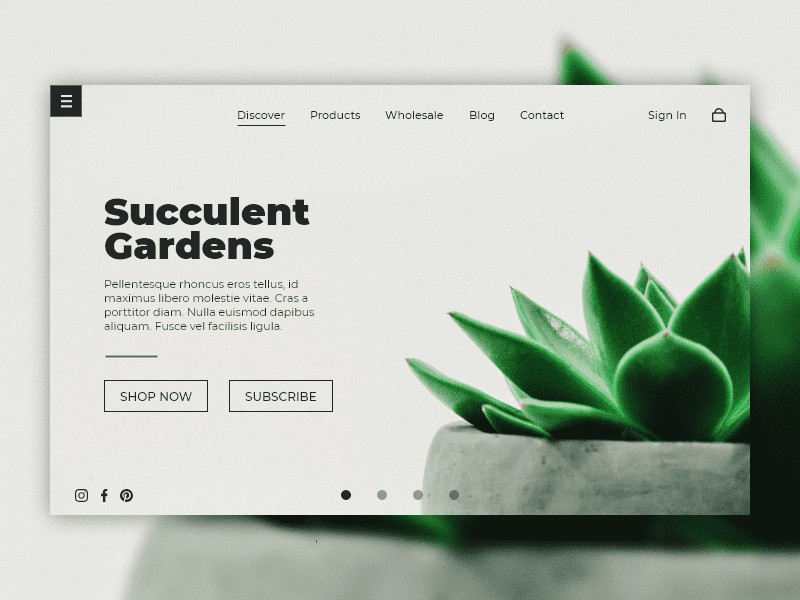 Including funky and fun designs, shapes, and colors can make for a lot of fun. Designers are now leaning towards amusing and optimistic designs for all innovative website designs.
The common trend of these type of designs is that it radiates a positive and happy atmosphere, making the users feel good too. For this, the correct picture and imagery are very important to be able to portray the optimistic vibe.
Therefore, it is important to pay attention to photography, optimal angles, and the overall imagery that will resonate with the audience.
Especially after the past few years, with the health crisis and pandemic, a fun, optimistic, and innovative website design is just what the audience needs.
To make the most of it, you can use elements that are lighter and easier on the eyes, and if you run into any problems, you can also consult with a web designer for some extra help.
Black and White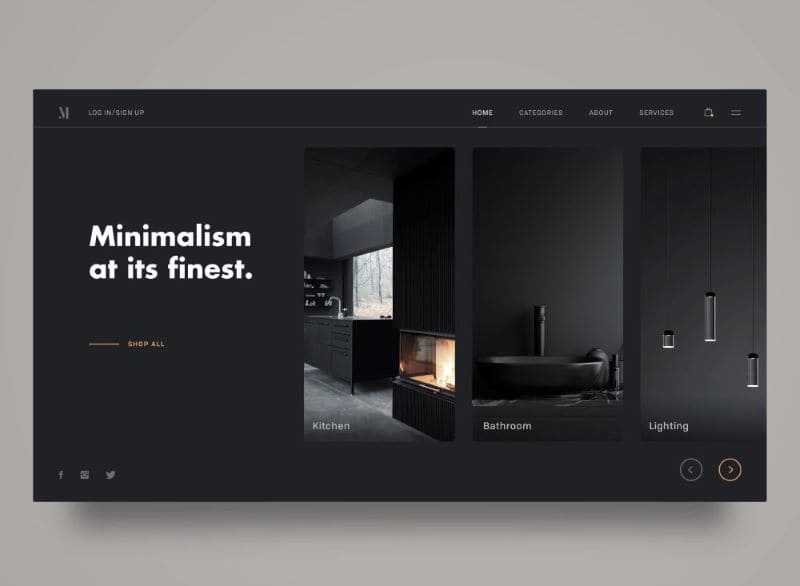 A black and white color scheme is one of the most beautiful web design trends for your business website. It gives off a sophisticated and minimalistic vibe that is pleasant to the eyes, as well as easy to execute.
It also avoids distractions that would otherwise be prominent in more colourful designs. While it might be a little daunting at first, it can be quite liberating and help recharge your creativity.
The contrasting colour scheme lays emphasis on simplicity and starkness. The key to making this work while also giving it a fresh and modern look is applying the right techniques.
You can also consider turning to some web design services to get a better understanding of this aesthetic and colour scheme.
Bold Typography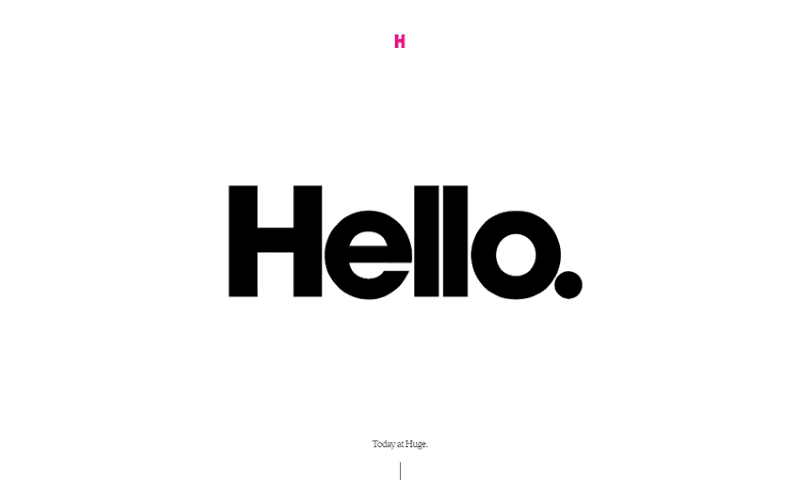 There is no wrong style of typography, from bold fonts to serifs – everything works. When working with these web design ideas, the main thing to focus on is how the typeface will look on different screens, and maximize the impact.
Most innovative website design typefaces also include animations to increase their impact on viewers.
Experimental and bold typography is currently dominating web design and it is only expected to grow in the future.
You can use outlines, coloured fonts, or even shifting shapes, there are no rules to this trend and designers are having their fair share of fun with it.
Three-Dimensional Elements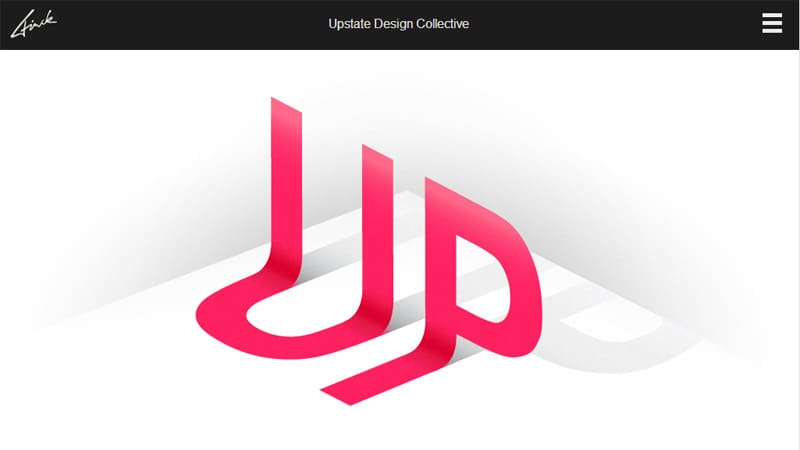 While for the past couple of years designers have been tackling three-dimensional designs for websites, the new emerging trend is to incorporate 3D elements with a flatter general aesthetic.
3D elements might include special effects such as shadows, animations, and layering effects to give the designs some depth.
Now is the time to incorporate 3D into everything, from real-life website models, to photo or video illustrations.
These 3D elements provide an additional understanding of the design.
Moreover, 3D designs also add to visual storytelling, you can think about how to capture the true essence of your story or product to highlight the depths of shadow and field.
For this, videos are the most commonly tried and used medium to deliver this style.
Glassmorphism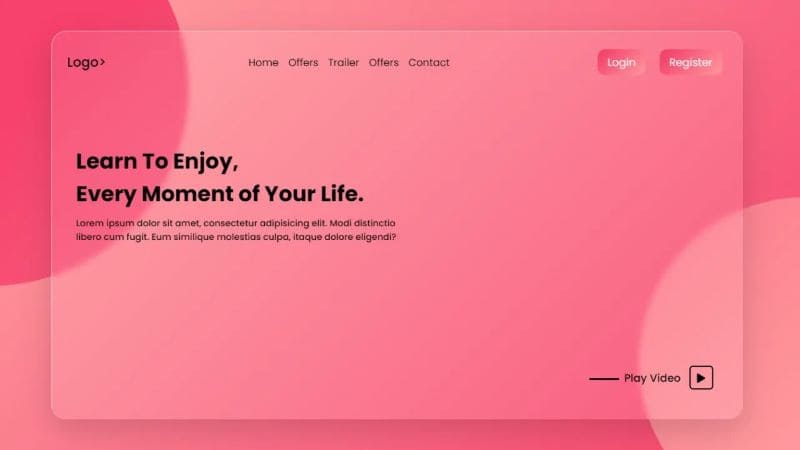 The trend of glassmorphism started as an offshoot of neomorphism, and slowly evolved into a complete glass effect that is popular now.
Glassmorphism is exactly what it sounds like: it has design elements that resemble glass and its elements such as glossiness and transparency.
Lately, web designers have been playing around with this style quite a lot and it is now finding its way into a larger audience with more published web design ideas.
No Image Home Pages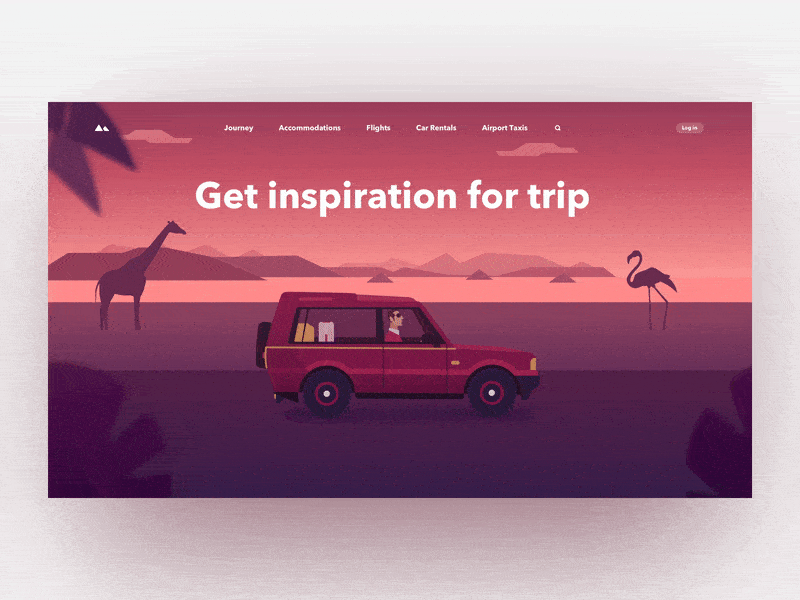 Not having a picture to put on your website home would be absolutely alright. Instead, use a different type of design element or trick to make your audience fall in love with your website.
It can be as simple as using a black and white colour scheme with big and bold fonts to cover the page.
This is almost like a blank canvas where you have free reign to do whatever you think is best. You can even add and mix up other web design trends mentioned to give it a new look.
Without images constricting your creativity, you can delve into other techniques such as animation or hover states.
Layering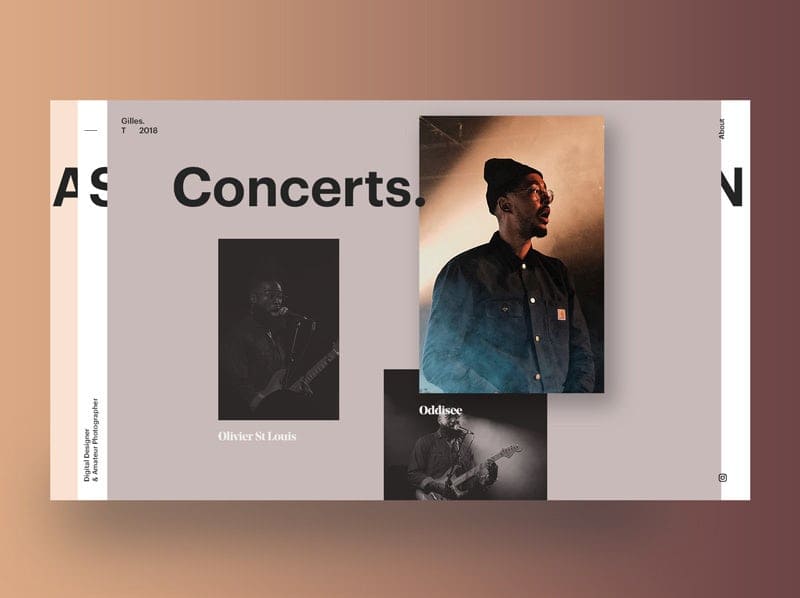 As the cold approaches and we are starting to layer up, why not do the same with your website as well?
Stacking and merging elements together can help create a connected and cohesive look, while also adding depth to the design.
This can be direct or slightly understated, as per your liking. Some designers even use multiple layers, background, midground, and foreground, to put a variety of elements in a visually interesting and meaningful way.
Inclusivity in Design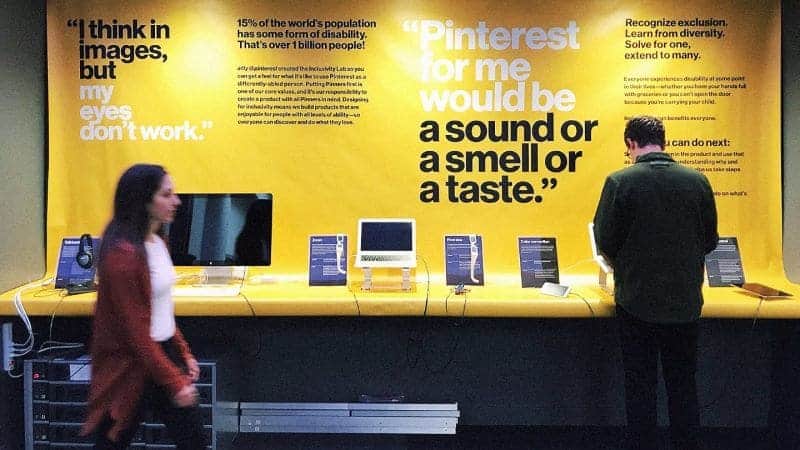 In today's world, inclusivity is an extremely important subject, and this is why designers today are constantly working towards more inclusive web design ideas.
From imagery to language and alt text, all projects are steadily moving towards an all-inclusive design. This inclusivity stretches out to gender, culture, race, as well as accessibility and ability.
The key point is that your website is designed in such a way that is accessible to all people, and it resonates with people all around the world. The most important thing to keep in mind here is that a little goes a long way.
You do not have to use images and language that screams it out to the people that you are inclusive. Here, showing is more important than doing.
Make sure you are true and honest and do not force it onto the audience. You can also consult with a web designer that specializes in inclusive content to get a better understanding.
Takeaway
Hopefully, this has helped you get an insight into what is in store for the web design community in the coming year.
Take some time to think about how you can incorporate these ideas and trends into your own designs to make them stand out.
For further reading check out:
Tips and Fundamentals for Designing an SEO-Friendly Website
The Top UI Design Trends You Should Know Today
Write For Mazzine™
We hope you have enjoyed these 8 Innovative Web Design Trends for Your Business Website.
Interested in writing for Mazzine™? We would love to hear from you! – Join our community of writers from around the world. – Check out the guidelines on the Write for us. page.
FAQ
What is a trend?
A trend is something that is popular at a certain point in time. It's a direction that something is been developed or changed.
By definition – TREND is a general direction in which the attitudes, interests, and actions of a large segment of a population change over time, including fashion trends, fads, and crazes
Is it good to follow web design trends?
It's important as a professional web designer to stay on top of the latest trends in a fast-paced industry such as web design and development.
Using outdated styles, layouts, or features will damage your credibility and may cost your business.
Importance of a Business Website
Credibility is important when running a business. Having a business website helps increase your credibility as a business and gain trust with your customers.
Business websites showcase your services and products. In this digital world potential customers search online for what they are looking for and your website generates awareness, establishing your brand images and making information more accessible to anyone, anywhere, anytime.